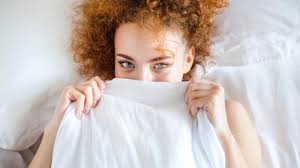 If you're concerned about vibrator addiction, it's important to approach the topic with sensitivity and understanding. While vibrators can be a healthy part of sexual exploration and pleasure, some individuals may develop a dependence on them. Here are some guidelines to help you navigate the subject of vibrator use and ensure a balanced approach:
Understanding Vibrator Addiction
Understanding vibrator addiction is an important step in addressing and managing this issue. Here's a guide to help you navigate vibrator addiction:
Recognize the Signs of Addiction:

Compulsive Use: Feeling an uncontrollable urge to use a vibrator, even when it interferes with daily responsibilities or relationships.
Dependence: Relying solely on a vibrator for sexual pleasure and experiencing difficulty achieving arousal or orgasm without it.
Neglecting Other Activities: Spending excessive time using a vibrator, to the detriment of other important aspects of life, such as work, relationships, or hobbies.
Withdrawal Symptoms: Feeling anxious, irritable, or restless when unable to use a vibrator.
Emotional Distress: Experiencing guilt, shame, or low self-esteem related to vibrator use.
Relationship Strain: Experiencing difficulties in intimate relationships due to an excessive focus on vibrator use.

Seek Professional Help:

Consult a Healthcare Professional: Reach out to a qualified healthcare professional, therapist, or counselor who specializes in sexual health or addiction. They can provide guidance, support, and personalized strategies to help you address vibrator addiction.
Therapy Options: Consider individual therapy, group therapy, or couples therapy to explore the underlying factors contributing to the addiction and develop healthier coping mechanisms.

Establish Healthy Boundaries:

Self-Assessment: Reflect on your vibrator use and assess how it may be affecting your well-being and daily life. Determine if you need to establish boundaries to regain control and balance.
Limit Use: Set limits on vibrator use, such as designating specific times or days for usage, and gradually reduce the frequency over time.
Explore Other Avenues of Pleasure: Experiment with alternative forms of sexual stimulation and pleasure, such as manual stimulation, intimacy with a partner, or exploring different erogenous zones.

Address Underlying Issues:

Psychological Factors: Explore any underlying emotional or psychological factors that may contribute to vibrator addiction. This may involve working with a therapist to address issues such as anxiety, depression, or past traumas.
Stress Management: Develop healthy coping mechanisms for stress, anxiety, or emotional distress that do not rely solely on vibrator use. This can include engaging in relaxation techniques, exercise, or creative outlets.

Engage in Self-Care:

Emotional Well-being: Prioritize self-care activities that promote emotional well-being, such as practicing mindfulness, journaling, engaging in hobbies, or seeking support from loved ones.
Healthy Lifestyle: Maintain a balanced lifestyle by focusing on proper nutrition, regular exercise, and sufficient sleep. Taking care of your overall well-being can contribute to a healthier mindset.

Connect with Support Networks:

Support Groups: Consider joining support groups or online communities where you can connect with others who have experienced or are experiencing similar challenges. Sharing experiences and strategies can be comforting and provide additional insights.
Remember, overcoming vibrator addiction takes time, self-compassion, and professional support. Be patient with yourself and seek assistance when needed. It's essential to prioritize your well-being and develop a healthy relationship with your own sexuality.
Education and Awareness
Education and awareness are crucial when it comes to understanding vibrator addiction. Here's a guide to help you educate yourself and raise awareness about vibrator addiction:
Educate Yourself:

Research: Learn about the signs, symptoms, and potential causes of vibrator addiction. Understand the psychological and physiological aspects of addiction to develop a comprehensive understanding.
Reliable Sources: Seek information from reputable sources such as healthcare professionals, academic journals, or recognized organizations specializing in sexual health or addiction.
Diverse Perspectives: Explore different viewpoints and experiences surrounding vibrator addiction to gain a well-rounded understanding of the topic.

Foster Open Dialogue:

Encourage Discussions: Create a safe and non-judgmental space for open conversations about vibrator use and addiction. Break the stigma surrounding the topic by fostering a supportive environment where individuals can share their experiences and seek help if needed.
Communication Channels: Utilize various platforms to facilitate discussions, such as online forums, support groups, or social media communities. Encourage individuals to ask questions, share their insights, and seek guidance.

Promote Professional Guidance:

Raise Awareness: Highlight the importance of seeking professional help when dealing with vibrator addiction. Emphasize the role of healthcare professionals, therapists, or counselors who specialize in sexual health or addiction in providing appropriate support and guidance.
Share Resources: Make information about available resources easily accessible to those seeking help. Provide a list of helplines, support groups, online forums, or websites where individuals can find reliable information and connect with experts.

Address Misconceptions:

Challenge Stereotypes: Correct common misconceptions or stereotypes associated with vibrator addiction. Emphasize that addiction can affect anyone regardless of gender, age, or background.
Promote Understanding: Educate others about the differences between healthy vibrator use and addiction, emphasizing that addiction involves compulsive behaviors that negatively impact daily functioning and relationships.
Remember, education and awareness are key to understanding vibrator addiction and supporting those affected by it. By promoting open dialogue, disseminating accurate information, and fostering supportive environments, we can contribute to a more informed and compassionate approach to addressing vibrator addiction.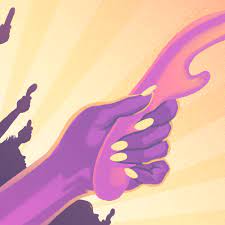 Self-Care and Healthy Boundaries
Self-care and healthy boundaries are essential when addressing vibrator addiction. Here's a guide to help you navigate self-care and establish healthy boundaries in relation to vibrator use:
Prioritize Self-Care:

Emotional Well-being: Take time to nurture your emotional https://incognito.black well-being. Engage in activities that promote self-love, self-acceptance, and self-compassion. This can include practicing mindfulness, journaling, or engaging in hobbies that bring you joy.
Physical Health: Focus on maintaining a healthy lifestyle by eating nutritious meals, exercising regularly, and getting enough sleep. Taking care of your overall well-being can contribute to a more balanced mindset.
Seek Support: Reach out to supportive friends, family members, or support groups who can provide understanding, empathy, and encouragement during your journey towards recovery.

Identify Triggers and Coping Mechanisms:

Recognize Triggers: Identify situations, emotions, or environments that may trigger the desire to use a vibrator excessively. This could include stress, boredom, loneliness, or negative emotions.
Healthy Coping Strategies: Develop a repertoire of healthy coping mechanisms to manage triggers instead of turning to vibrator use. This can include engaging in physical activity, practicing deep breathing or relaxation techniques, or seeking creative outlets for self-expression.

Set Clear Boundaries:

Assess Your Needs: Reflect on your vibrator use and identify the boundaries you want to establish for yourself. Consider factors such as frequency of use, duration of use, and the role of vibrators in your sexual experiences.
Establish Limits: Set specific limits for vibrator use that align with your goals and overall well-being. This could involve designating specific days or times for usage, gradually reducing the frequency, or exploring other forms of sexual stimulation.
Communicate Boundaries: If you're in a relationship, communicate your boundaries with your partner. Discuss your goals, concerns, and desires to ensure mutual understanding and support.

Explore Alternative Pleasure:

Expand Your Sexual Repertoire: Explore different forms of sexual pleasure beyond vibrator use. Experiment with varied touch, intimacy with a partner, or other types of sex toys to diversify your experiences.
Sensual Exploration: Engage in activities that enhance sensuality and intimacy, such as massage, cuddling, or practicing mindful touch. This can help broaden your range of pleasurable experiences.

Practice Self-Reflection:

Emotional Awareness: Develop a deeper understanding of your emotions and motivations surrounding vibrator use. Ask yourself why you rely on vibrators and explore any underlying emotional or psychological factors that may contribute to dependence.
Journaling: Maintain a journal to track your thoughts, feelings, and progress. This can help you gain insights into patterns, triggers, and successes, allowing for self-reflection and growth.
Remember, establishing healthy boundaries and engaging in self-care are ongoing processes. Be patient with yourself and celebrate each step towards positive change. Prioritize your well-being and seek support when needed.
Diversify Sexual Pleasure
Diversifying sexual pleasure is an important aspect of addressing vibrator addiction. Here's a guide to help you explore alternative ways to enhance your sexual experiences:
Expand Your Mindset:

Openness to Exploration: Cultivate an open mindset towards new experiences and different forms of sexual pleasure. Be willing to explore and experiment with various options beyond vibrator use.
Let Go of Guilt or Shame: Release any guilt or shame associated with vibrator addiction and embrace a more positive and accepting attitude towards your sexuality.

Communicate with Your Partner:

Share Your Goals: Discuss your desire to diversify sexual pleasure with your partner. Communicate your intentions, concerns, and desires, ensuring that you're on the same page.
Mutual Exploration: Involve your partner in the process of exploring alternative sexual experiences. Encourage open communication, experimentation, and shared decision-making.

Introduce Sensual Activities:

Sensory Play: Engage in sensory activities that heighten pleasure and intimacy. This can include using scented candles, soft fabrics, or aromatic oils to create a sensual atmosphere.
Massage: Practice sensual massage as a way to relax, connect with your partner, and experience pleasure through touch.

Explore Different Erogenous Zones:

Full-Body Pleasure: Discover erogenous zones beyond the genitals. Pay attention to areas such as the neck, ears, nipples, inner thighs, or feet, and experiment with different types of touch to find what feels pleasurable.
Mutual Pleasure: Encourage your partner to explore your body and vice versa, enhancing intimacy and pleasure through a variety of touch.
Remember, diversifying sexual pleasure is a personal journey that requires exploration, open communication, and a willingness to try new experiences. Be patient with yourself and your partner, and remember that it's about enhancing your overall sexual well-being and connection rather than relying solely on vibrators.
Seek Support
Seeking support is an important step in addressing vibrator addiction. Here's a guide to help you navigate seeking support for vibrator addiction:
Recognize the Need for Support:

Acknowledge the Issue: Take a moment to acknowledge that you may need support to address your vibrator addiction. Understand that seeking help is a sign of strength and a proactive step towards positive change.

Identify Supportive Individuals:

Trusted Friends or Family: Reach out to close friends or family members who you trust and feel comfortable discussing your addiction with. Share your concerns and ask for their support throughout your recovery process.
Support Groups: Look for local or online support groups that focus on addiction, sexual health, or related topics. Connecting with individuals who have similar experiences can provide a sense of understanding and community.
Therapists or Counselors: Consider seeking professional help from therapists, counselors, or sexual health specialists who have experience in addiction or sexual behavior. They can offer specialized guidance and support tailored to your specific needs.

Online Resources and Forums:

Online Communities: Engage in online forums or communities dedicated to addiction recovery or sexual health. These platforms provide a safe and anonymous space to share experiences, gain insights, and receive support from individuals going through similar challenges.
Educational Websites: Explore reputable websites that provide information, resources, and tools to help individuals struggling with addiction. These websites often include helplines, treatment options, and additional support services.
Remember, seeking support is a courageous step towards overcoming vibrator addiction. Don't hesitate to reach out to others who can provide understanding, guidance, and resources to support you in your journey towards recovery. You don't have to face this challenge alone, and there are people and resources available to help you.